The first ever London modest fashion week brought hijabs, burkinis and kimonos to the catwalk this month. Now the British high street is finally beginning to cotton on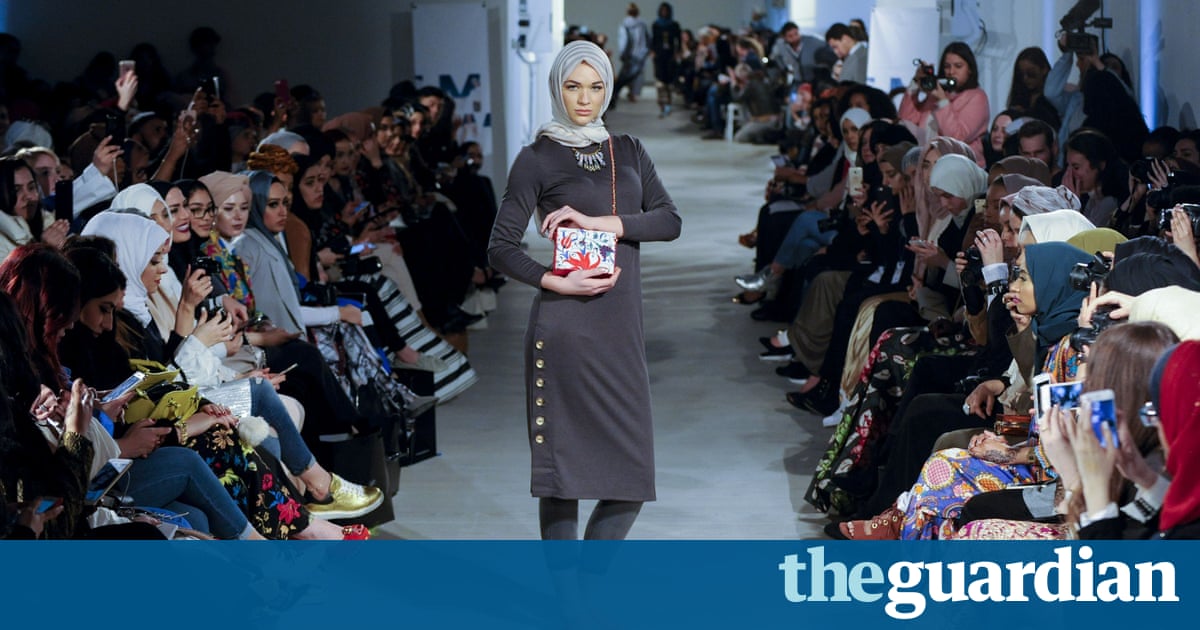 Last weekend more than 3,000 people, most of them young, Muslim women, streamed into Londons Saatchi Gallery for a fashion event unlike any other. Some were dressed in shimmering tunics and silk turbans; some wore leather caps perched on top of their hijabs and had septum piercings through their noses; others wore nude-coloured kimonos that trailed the floor. There were fashion shows with models in burkinis and hijabs, and a burqa-clad designer pitching her clothing line to the Dragons Den of the fashion world. This was the scene at the first ever London modest fashion week (LMFW) launched by online fashion marketplace, Haute Elan.
More than 40 designers, hailing everywhere from the UK to Saudi Arabia, showcased clothes that weave culture and religious identity into yards of fabric. Designs werent limited to abayas (a long tunic traditionally worn by Muslim women in the Middle East). There were lush velvet palazzos from Maslea; pastel-coloured flared jumpsuits by Syomirizwa Gupta; satin emerald-green dresses with puffed shoulders from Foulard; trendy burkini-wear by Lyra; and beaded evening gowns by Sahee London that could have floated off the pages of an F Scott Fitzgerald novel.
Amid burkini bans in France and a cacophony of debates about Muslim womens sartorial choices, it is a charged world in which this revolution in modest wear is taking place. And it is high time as Romanna Bint Abu Bakr, the founder and CEO of Haute Elan, points out: A quarter of the worlds population are going to be Muslim by 2030. Sixty percent of that population will be under 30 by 2030, so its really time for retailers to take notice that they exist.
For years Muslim women in the UK have had to resort to a jigsaw puzzle assemblage of long sleeved T-shirts and cardigans to cover low-cut necks and sleeveless dresses. Faith and fashion were largely mutually exclusive.
But the wheels have turned quickly. In 2015, Britains Mariah Idrissi became the first hijab-wearing model to appear in any mainstream western fashion campaign when she donned a chequered Palestinian shemagh hijab and round Jackie O sunglasses in an H&M campaign. At this months New York fashion week the Somali-American model Halima Aden, the first hijab-wearer to be signed to IMG models, made her runway debut during Kanye Wests Yeezy season 5 show.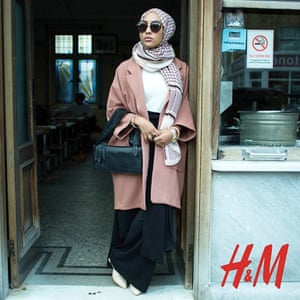 Read more: https://www.theguardian.com/fashion/2017/feb/22/generation-m-how-young-muslim-women-are-driving-a-modest-fashion-revolution