New York protest, one of many planned around the US by Tea Party group and Gays for Trump, sees around 100 supporters face a smaller band of opponents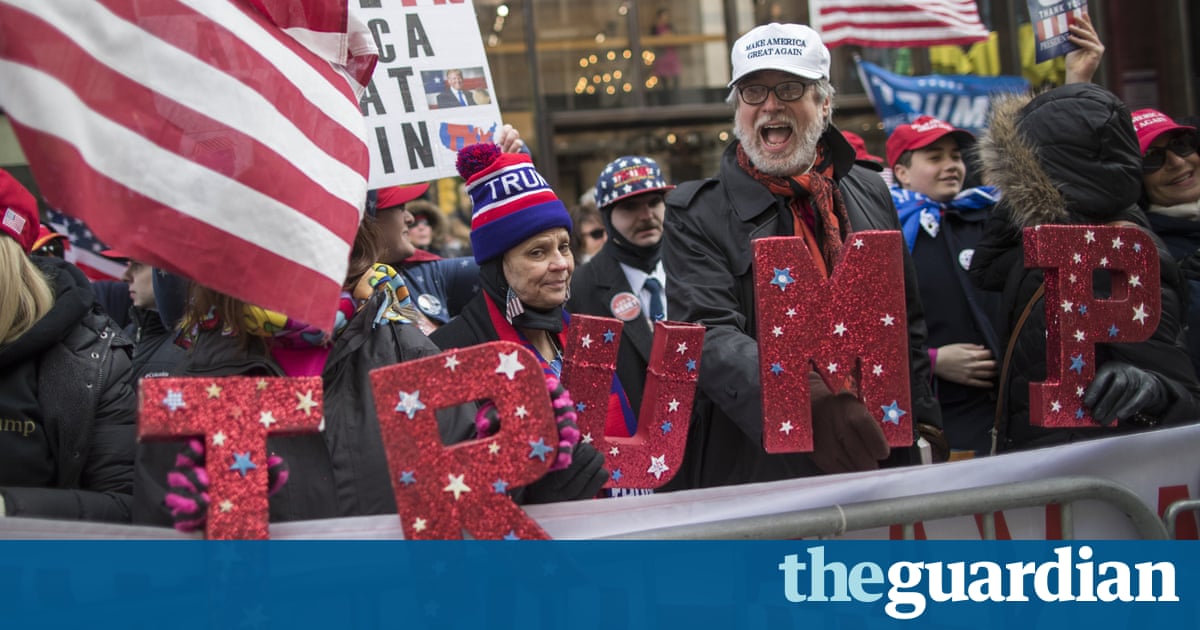 Around 100 Donald Trump supporters gathered outside Trump Tower on Saturday afternoon, as part of a nationwide effort to show appreciation for the embattled president.
In something of a blow for the expression of support, the pro-Trump rally was hampered by a dwindling turnout and a counter-protest.
I thought thered be a little bit more people, said Lance Lovejoy, from Maspeth in Queens. But its a little bit cold out. And it wasnt well put out either. I only found out about it yesterday.
Lovejoy, who voted for Trump, was wearing a rubber mask of the presidents face.
I bought it in Rubys costumes, he said through the masks small mouth-hole. A 48-year-old electrician, he said he had decided to wear the Trump mask because I wanted to show my love and support for him.
Pro-Trump rallies were set to take place in 60 cities over the weekend, organized by Main Street Patriots, a Tea Party group, and Gays for Trump, which formed during Trumps presidential campaign.
Debbie Dooley, from Main Street Patriots, said the groups Spirit of America rallies were likely to attract hundreds of people. She organized a pro-Trump rally in Atlanta on Saturday and hoped a few hundred people would attend.
We just want people to know President Trump has support, Dooley said. Hes under attack and when somebodys under attack its nice to know that people out there have their back.
Trump supporters began arriving at Trump Tower at around 11.30am. Some wore Make America Great Again hats, despite the scant protection the baseball caps offered from the 26F (-3C) temperature.
Others waved Trump flags and one man had a blue sign which said simply: Stop bashing Trump. A less succinct sign read: Yes! You are our president! Not 4. But 8 years! We are all behind you!
Michelle Mitchell, from Farmingville, Long Island, had used canvas to construct five letters spelling out Trump. Her friend Teresa Fisher was holding the T and R T for Teresa and Trump, she said while Mitchell, 49, had the U and M in her bag. Someone had walked off with the P.
I think a lot of people are afraid to come out, Mitchell said. Theyve seen people on the opposing side harass supporters.
Just after noon, a group of anti-Trump protesters arrived. The group of around 30 arranged themselves on the opposite side of the street. Their arrival prompted chants of USA! USA! Someone kept blowing on a trumpet.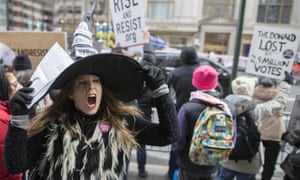 Read more: https://www.theguardian.com/us-news/2017/mar/04/pro-donald-trump-rallies-new-york