Lewis Hamilton has accused Formula One of being outdated and has called on its new owner to reinvigorate the sport.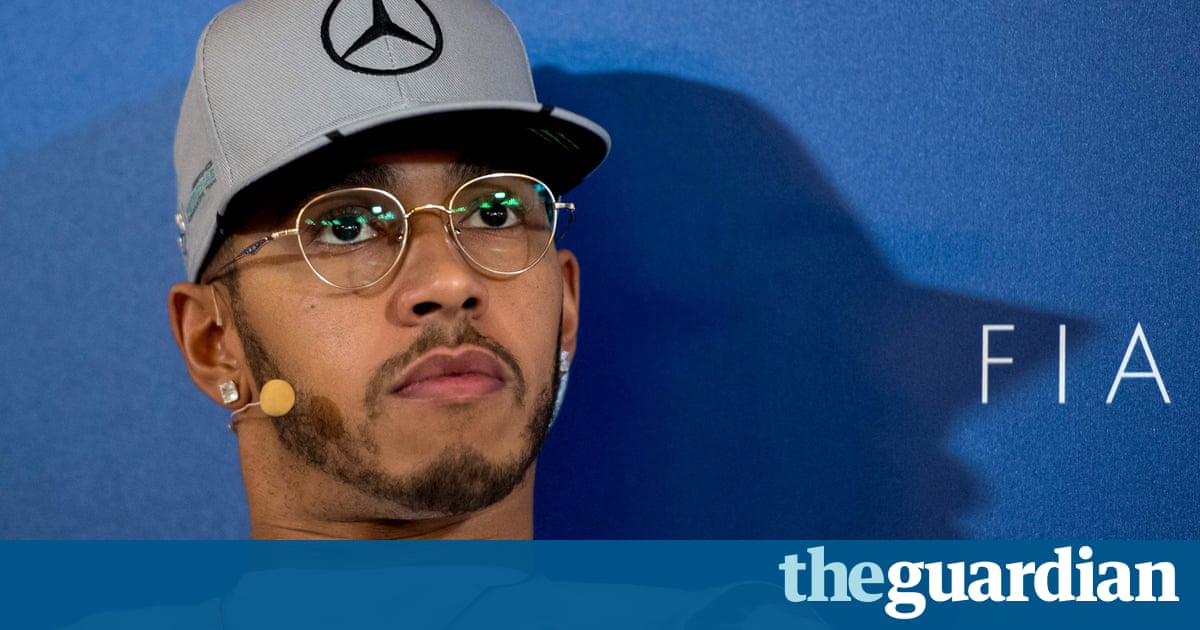 Lewis Hamilton believes Formula One must update itself to ensure it remains entertaining, emphasising the need for the new owner, Liberty Media, to engage to a greater extent with fans.
The three-times world champion, who will be at Silverstone on Thursday when Mercedes unveil their 2017 car, also expressed concern that new regulations this season will be unsuccessful and risked making overtaking more difficult.
F1 is a bit outdated in the sense that if you look at other sports theyre further ahead in the entertainment factor, he told the BBC. But F1 is catching up, and I think theres a lot of catching up to do.
Liberty intends to promote F1 on social and digital media as well as placing an emphasis on supporting the European heartland. Hamilton, though, believes it needs to look beyond commercial considerations and speak to fans.
The first step would be to see what the fans feel theyre lacking, what they feel they would want more of, Hamilton said. I think youd get a good balance of opinions from people who have been to a grand prix.
The new regulations, a reset of the formula for 2017, have placed a greater emphasis on aerodynamics. While technical directors have avoided estimating the impact of the resultant dirty air on overtaking, Hamiltons pre-season preparations have given him cause for concern.
My engineers say its going to be a lot harder to overtake, he said. If we see overtaking is worse, its going to be worse for the fans, the spectacle will be worse so Im hoping thats not the case.
I really hope that the engineers, who are the smartest guys, are wrong and I hope that the spectacle is greater and the most competitive that its ever been. And if it is, I look forward to being part of that.
The new rules have been presented as an aero formula with an emphasis on increased downforce and higher speeds, and certainly the cars launched thus far from Sauber, Renault and Force India are far more aggressive-looking.
Increased downforce however means increased drag and thus the engine will remain crucial, but the question regarding overtaking is the single biggest cause for concern in the sport. Hamilton previously voiced his misgivings in November when he said increasing downforce was the worst idea, and that it just shows me that they dont really know what theyre trying to solve.
However, he said the new regulations mean it is hard to predict who will have interpreted them most successfully. Its a completely new slate. It might be Ferrari at the front, it might be Red Bull, we have no idea, he said. I hope itll be close so well be fighting with Red Bull and Ferrari. Thats what the fans want to see.
Beaten to the title by his former team-mate Nico Rosberg last season, Hamilton added that he had moved on from the defeat and was eager to race against his new team-mate Valtteri Bottas.
He confirmed he will keep his current team of mechanics for the new season after he admitted the switch of several across the garage had unsettled him before his attempt to defend the title in 2016.
The Force India driver Sergio Prez, who finished seventh last year as his team punched above their weight to take fourth in the constructors championship, has supported owner Vijay Mallyas bullish assertion that they could break into the top three.
Last year we finished fourth so I see no reason why we cannot improve on that, said Perez at the launch of the VJM10 at Silverstone on Wednesday. There are plenty of reasons to be hoping to break into the top three. It means a massive year for us but I think Force India will be the big surprise this year.
Read more: https://www.theguardian.com/sport/2017/feb/22/lewis-hamilton-calls-f1-modernise-outdated-sport