The devil wears Prada, but the angel wears futuristic, comfy-looking Valentino.
Meryl Streep wore a long pink high-neck, A-line dress to the Costume Designers Guild Awards in Los Angeles Tuesday. She took home the Distinguished Collaborator Award, plus our enduring admiration for pulling off a giant mock turtleneck with ease.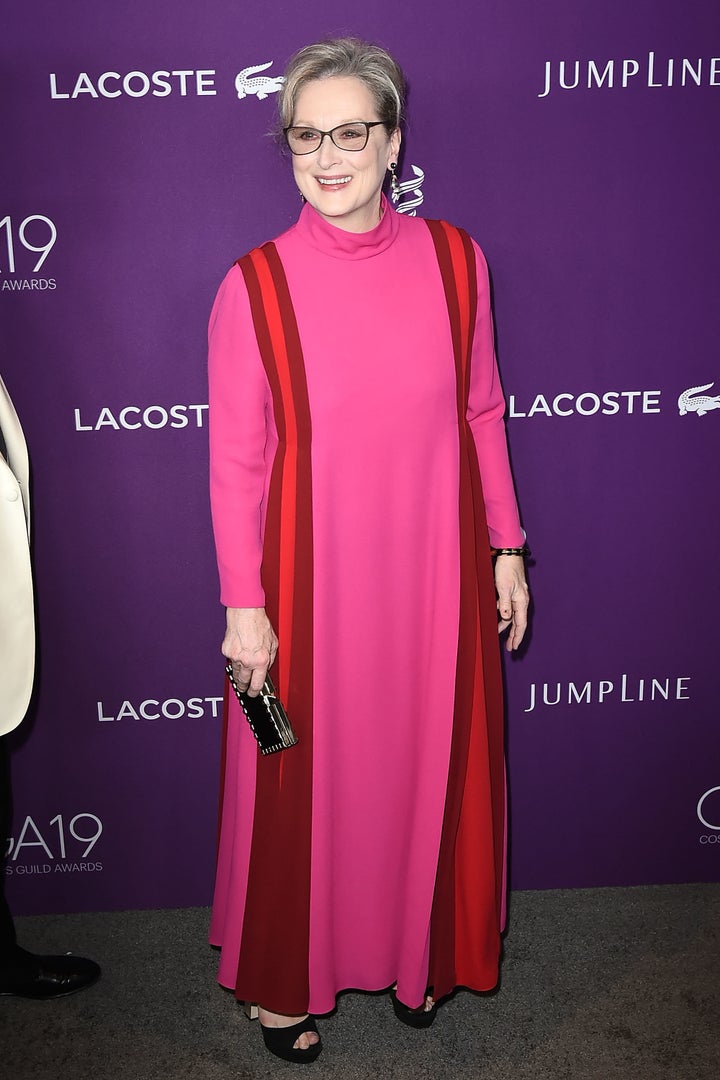 We would have gone for slippers underneath, but Streep wore a pair of gold and black peep-toe platform heels, perhaps trying to offset the gowns enviable coziness factor.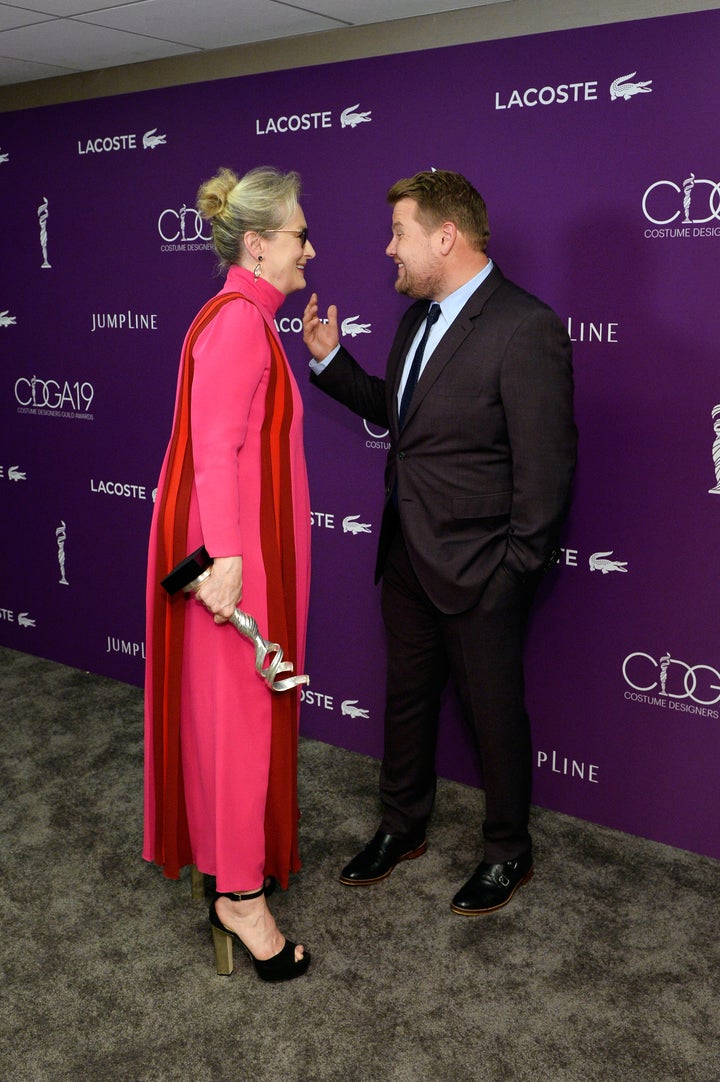 How does she do it? We'll let this Streep shrug answer that one, because you can't explain magic.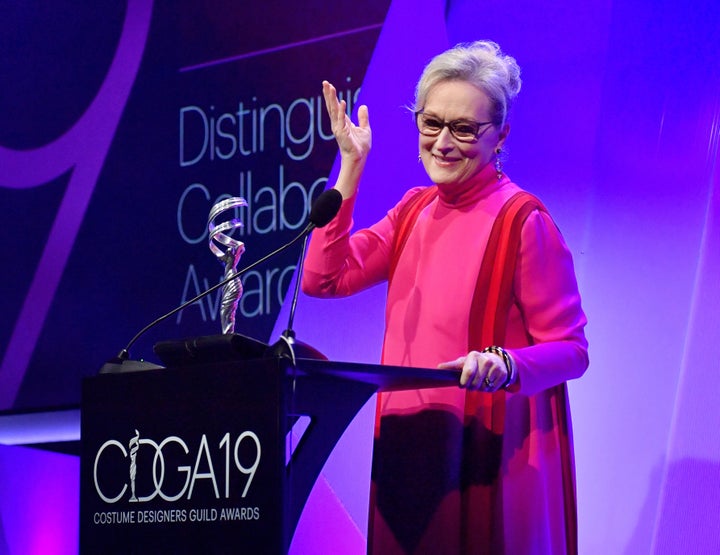 Read more: http://www.huffingtonpost.com/entry/meryl-streep-red-carpet_us_58ad9923e4b0d0a6ef468ee5?l50v3p4mmvdir1wcdi&ncid=inblnkushpmg00000009