Alessandro Micheles collections, celebrating diversity and gender fluidity and featuring a fabulously mixed cast arrayed in geek chic, have the fans flocking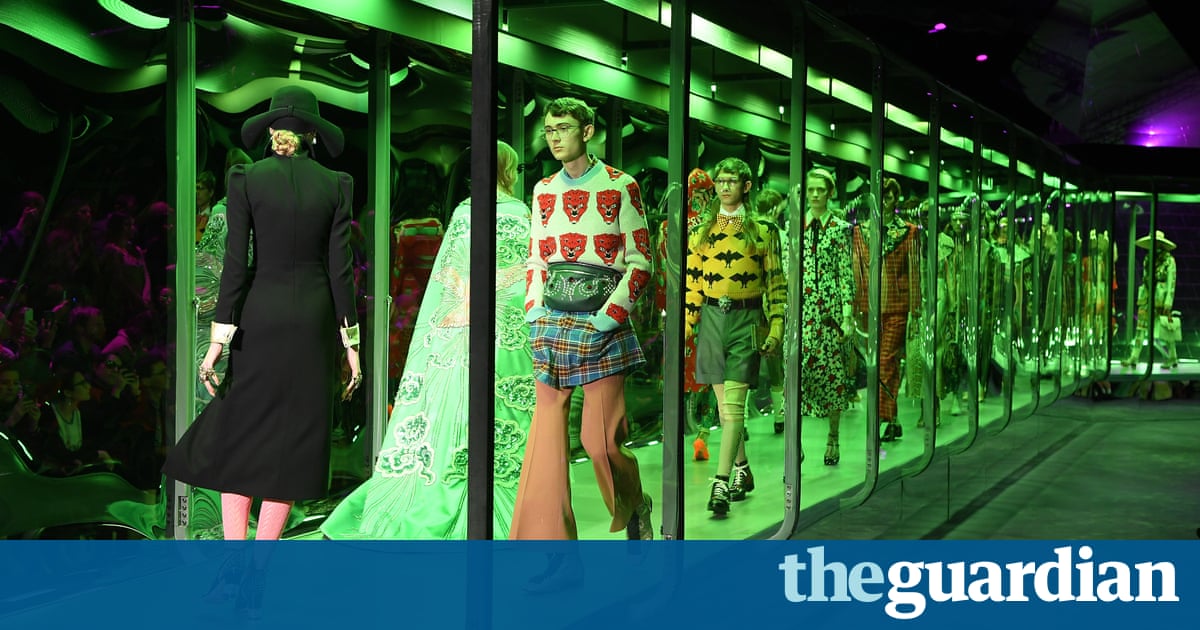 The current incarnation of Gucci is either completely absurd, or utterly brilliant. After two years with designer Alessandro Michele in charge, it is beginning to look as if it must be both.
The slogan T-shirts, Sesame Street colours, stick-on pearls, triangular silhouettes and woodland animals straight from nursery wallpaper do not adhere to any previously known rules of stylish dressing and yet the label gains more fans with every season. In the last quarter of 2016, during which Micheles third womenswear collection was on the shopfloor, growth accelerated from an already impressive 17% to a new high of 21%.
Guccis latest catwalk show, a blockbuster collection of 60 looks for men and 40 for women, was staged in its imposing new headquarters, which are a symbol of this success. A theatre-height purple velvet curtain lifted to reveal a catwalk in a plexiglass tunnel of the type found in airport terminals, which wound around a metal pyramid topped with a rooster weathervane.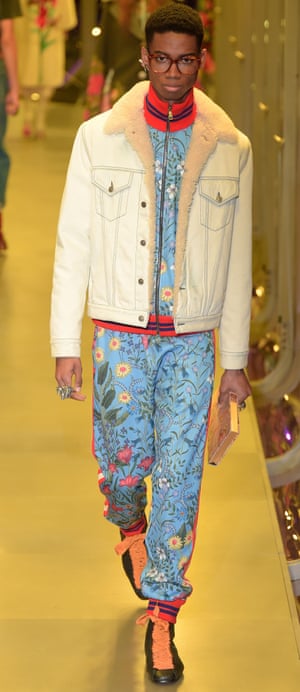 Read more: https://www.theguardian.com/fashion/2017/feb/22/milan-fashion-week-gucci-embraces-its-brilliant-absurdity-with-fluid-show