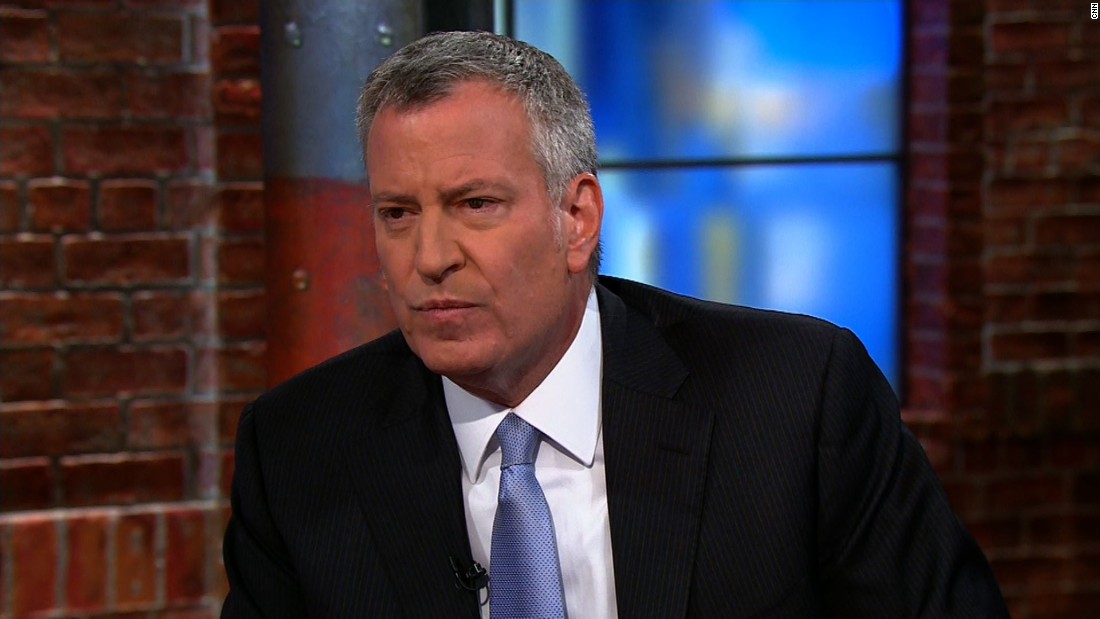 New York (CNN)Federal prosecutors interviewed New York Mayor Bill de Blasio on Friday in relation to an ongoing investigation, his press secretary said in a statement.
The scope of the investigation has not been disclosed, but numerous media outlets citing unnamed sources said that the mayor and his staff are under scrutiny for issues related to fundraising for his 2013 campaign. The office of US Attorney for the Southern District of New York Preet Bharara is leading the probe.
De Blasio has denied any wrongdoing, and his press secretary, Eric Phillips, said Friday that the meeting with federal prosecutors was voluntary.
The meeting lasted four hours and was held at the law office of de Blasio's attorney, said Phillips. The mayor was expected to travel later on Friday to Atlanta to attend the Democratic National Committee's Winter Meeting.
The mayor had not been granted immunity when he sat for questioning, Phillips added. Spokespersons for Bharara's office and the FBI, which typically investigates federal cases alongside prosecutors, declined to comment on the meeting.
The mayor conceded last month in a news conference that he had sat for an interview with the Manhattan district attorney's office as part of a separate state investigation into his administration.
That probe is centered around accusations by the New York State Board of Elections that members of the de Blasio administration skirted campaign finance laws in donations directed towards state senate campaigns in a 2014 election.
The New York Times reported in December that two separate grand juries had begun hearing testimony in both the federal and state cases. An interview between the mayor and prosecutors could indicate that the probes are coming to a head.
De Blasio repeatedly defended his office's activities as the investigations unfolded over the course of the year.
"From the very beginning of these investigations, I've said that we did everything right. My team did everything right. I did everything right to abide by the law and comport ourselves in an ethical fashion," de Blasio told CNN affiliate
NY1
late last month.
The string of bad headlines generated by the simultaneous investigations has proved a headache and a distraction for de Blasio, who himself is up for reelection later this year.
Earlier this week, one of his Republican challengers in that race slammed the mayor as "corrupt" in a news conference.
Read more: http://www.cnn.com/2017/02/24/us/bill-de-blasio-feds-interview/index.html