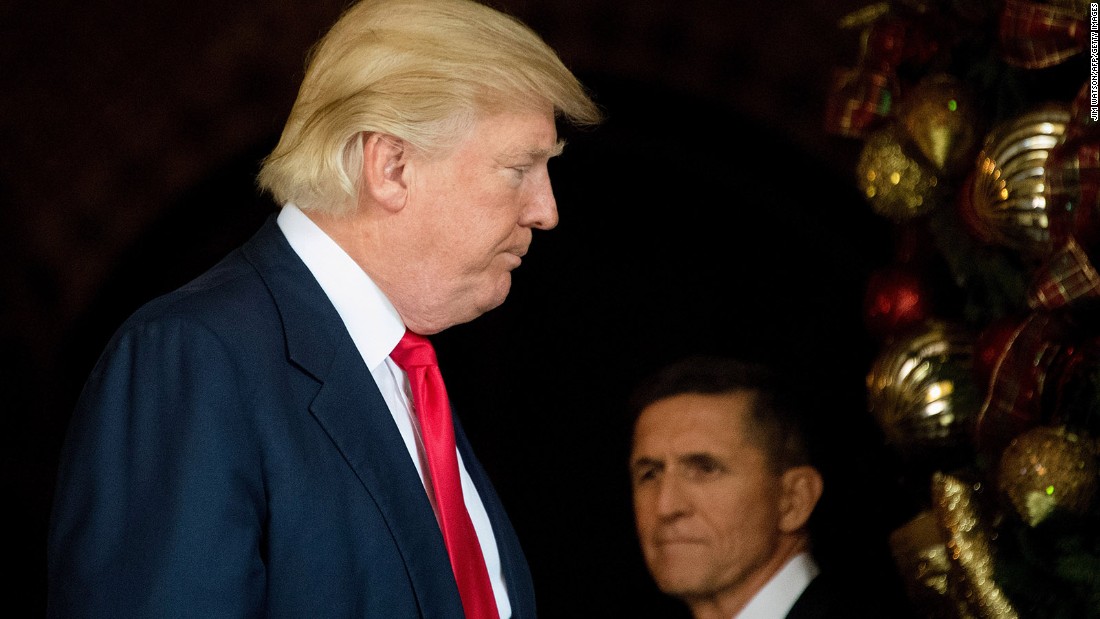 (CNN)When Michael Flynn quit under pressure as national security adviser, he became the second high-ranking official in Donald Trump's inner circle to step down over investigations of the campaign's alleged ties to Russia.
In classic Washington fashion, some dubbed the scandal
"Russiagate,"
harking back to the epochal Watergate scandal that ousted a president in 1974, but it's far too early to know how this scandal will rank compared to the presidential scandals of recent decades.
The White House portrayed Flynn's ouster as a result of his denying to Vice President Mike Pence that he had discussed sanctions in a phone call with the Russian ambassador when, in fact, he had. After he resigned,
CNN
and
The New York Times
broke stories detailing frequent contact between the Trump campaign and the Russians.
While Washington focuses on this scandal, the administration has been moving ahead with some pretty big initiatives — including deregulating huge swaths of the economy — that bring Republicans great delight. Trump's opponents might want to note that his job approval has remained strong among his supporters.
As The New York Times reported, Americans are
following this scandal through a divided media
. The conservative press has focused on the leaks, not the Trump team contacts with Russia, and it is possible that a critical part of the electorate understands the story through a sympathetic lens.
In other words, there might no longer be a common national media platform through which today's "Woodward and Bernstein" can have maximum impact with their reporting on this story.
Trump could survive the scandal while Democrats get consumed with it, taking their eye off the ball and letting the Trump administration hand Republicans big wins that shore up his political standing. Trump's ability to distract the press and perpetually shift the conversation might prevent the kind of sustained journalistic focus that broke Watergate.
One thing is for surethe whole world is watching, and President Trump is facing a test unlike anything that he has confronted before.
Read more: http://www.cnn.com/2017/02/19/opinions/russiagate-scandal-zelizer-opinion/index.html