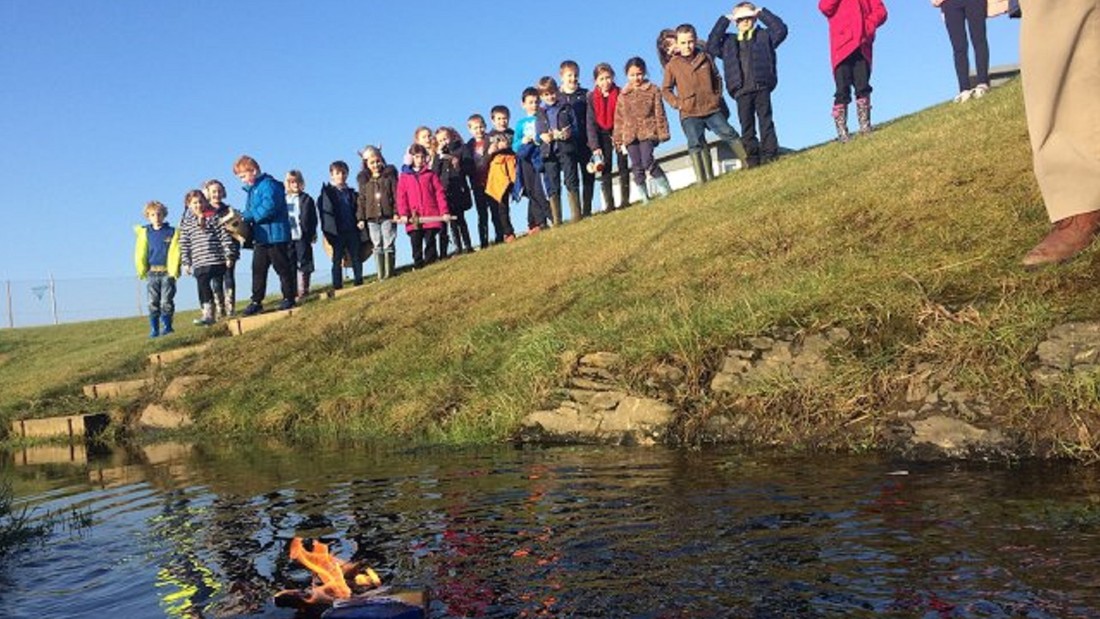 (CNN)After the death of Freddy and Bubbles, two beloved class goldfish, students at an elementary school in Scotland handled their grief in epic style.
Students at Papdale Primary School in Kirkwall got the fish for Christmas — but they didn't last long.
The creatures met their demise just as the class was learning about the Vikings. And what better way to understand course material than by putting it into practice with their own Viking funeral.
R.I.P Freddy and Bubbles. May Odin welcome you to Valhalla with open arms.
Read more: http://www.cnn.com/2017/03/03/world/goldfish-viking-funeral-trnd/index.html